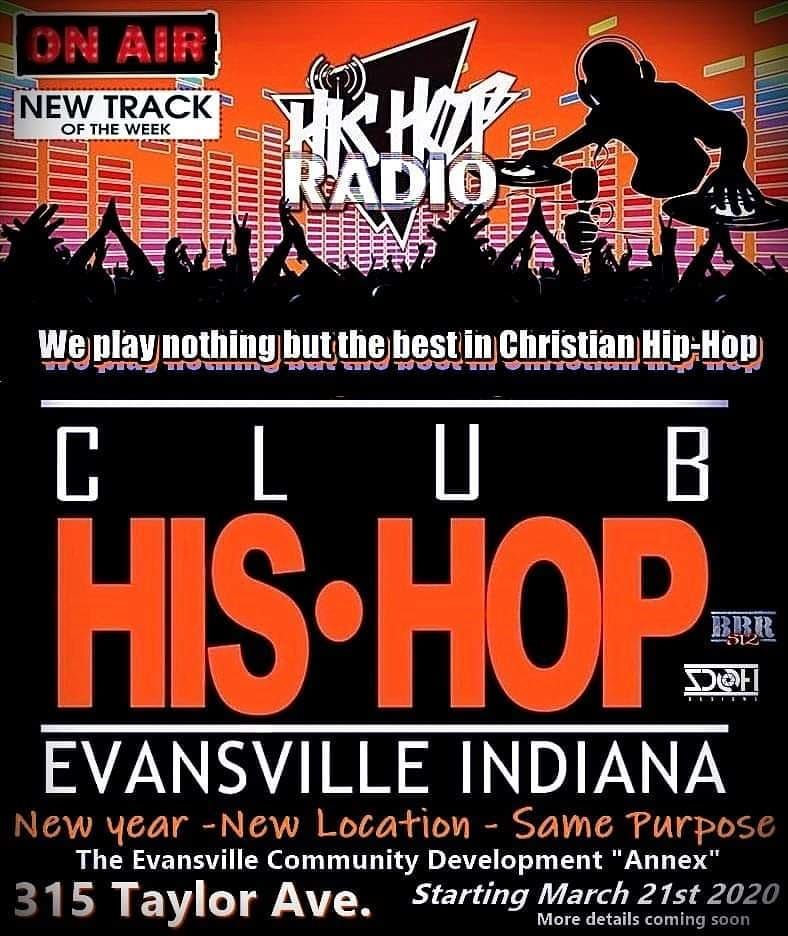 Just a couple more cats to let out of the bag for the reopening on Club His-Hop Evansville. BBR has officially teamed up with Dean Hall of "The Evansville Community Development Annex" PastorJohn H Woodard Jr. of Bountiful Harvest, Z-doh Norman of "ZDoh Designs" and of course our guy Sam Stewart of "Club His-Hop Nation" to bring you an over the top CHH experience. 
   It will take place every 3rd Friday night starting in March. The times and itineraries are still being worked out. What we do know for certain is this will be a blast for everyone, as we will be bringing back "The Christian Lip-Sync Battles", "Free Food and Drinks", both "Local and National Christian Hip-Hop Artists", as well as many surprises along the way.
So stay tuned for more details and the official flyer as we wrap up the fine-tuning with this amazing adventure.
LEAVE A COMMENT ON HOW YOU PLAN TO SUPPORT THIS LOCATION.