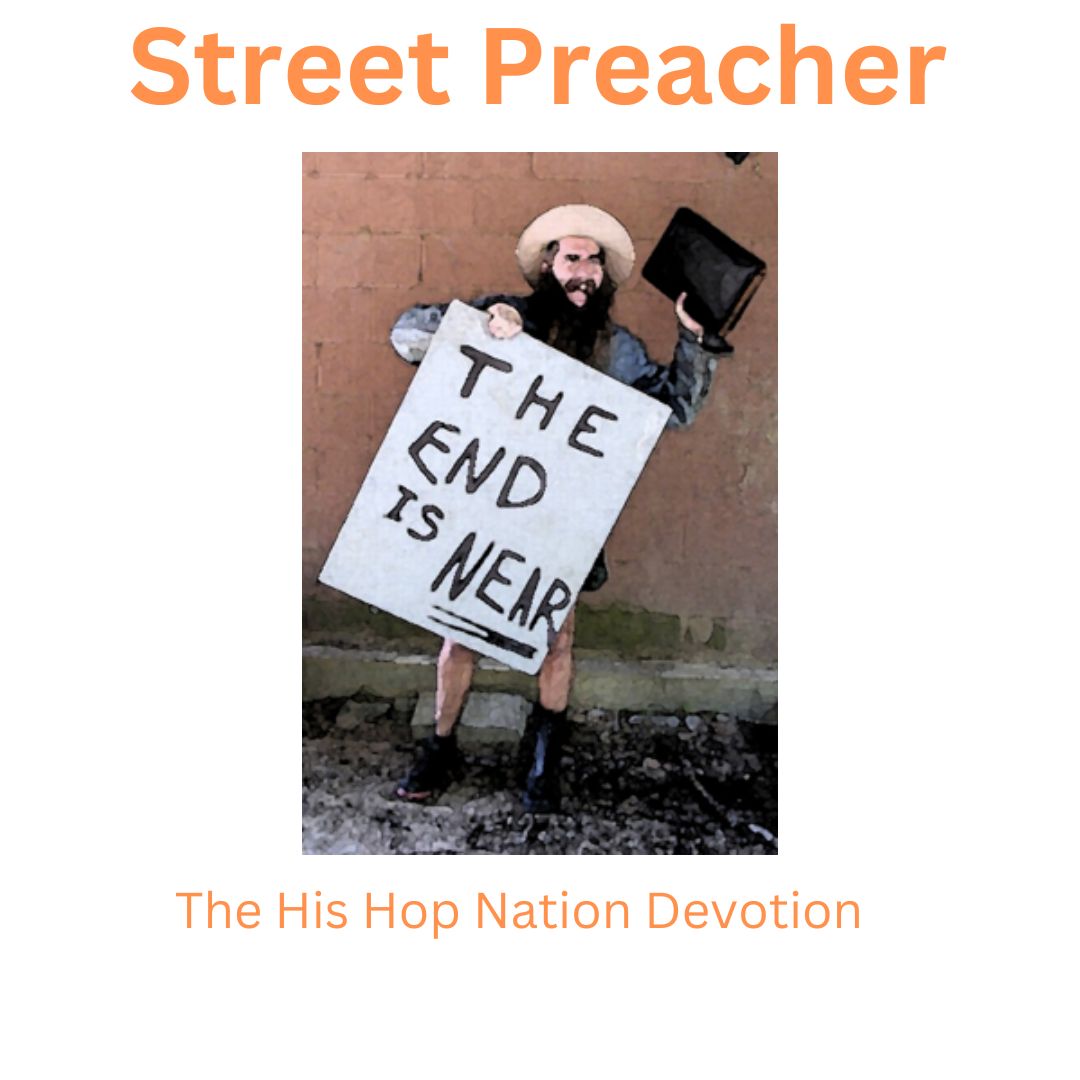 Gather 'round, my brothers and sisters, and lend me your ears! Today, I come before you as a humble street preacher, ready to share the Word of God and delve into the depths of faith.
 Let us open our hearts to the book of Hebrews, chapter 11, verse 6. It says:
"But without faith it is impossible to please Him, for he who comes to God must believe that He is and that He is a rewarder of those who diligently seek Him."
Oh, my dear friends, let those words resonate within your very soul! Hear me now: faith is the cornerstone of our relationship with the Almighty. It is the bridge that connects us to the divine, the beacon that guides us through the darkest of nights. Without faith, we stand on shaky ground, unable to please our Heavenly Father.
To please God, we must believe. We must believe in His existence, in His power, in His unfailing love for us. We must trust that He is the creator of all things, the Alpha and the Omega, the one who holds the universe in His hands. Our faith must be rooted in the certainty that God is real and active in our lives.
Yet, my brethren, it is not enough to simply acknowledge His existence. We are called to go deeper, to diligently seek Him. We must be like the thirsty wanderer in the desert, desperately searching for an oasis. We must be like the lost sheep, yearning for the Shepherd's loving embrace. We must seek God with all our hearts, with all our strength, and with all our minds.
You see, my friends, faith is not passive; it is an active pursuit. It requires us to surrender our doubts and fears, to press on in the face of adversity, and to continually seek after God. It demands that we step out of our comfort zones and follow Him, even when the path is uncertain. Faith compels us to trust in God's promises, knowing that He is a rewarder of those who diligently seek Him.
But what is this reward, you might ask? Ah, my brothers and sisters, it is the greatest reward of all—the sweet communion with our Heavenly Father, the joy of His presence, and the hope of eternal life. It is a reward that surpasses any earthly treasure or fleeting pleasure.
So, let us not be complacent, my dear ones. Let us stir up our faith, strengthen our belief in God's existence, and diligently seek Him day by day. May we be known as a people of unwavering faith, pleasing our Father in heaven and receiving His abundant blessings.
Now, as we depart from this place, carry with you the words of Hebrews 11:6 engraved upon your hearts. Let them ignite a fire within you, a fire that burns bright with faith. Go forth, my brethren, and live a life that pleases God—a life rooted in unyielding faith, a life of diligent pursuit of the Almighty. May God bless you abundantly as you walk in faith. Amen!