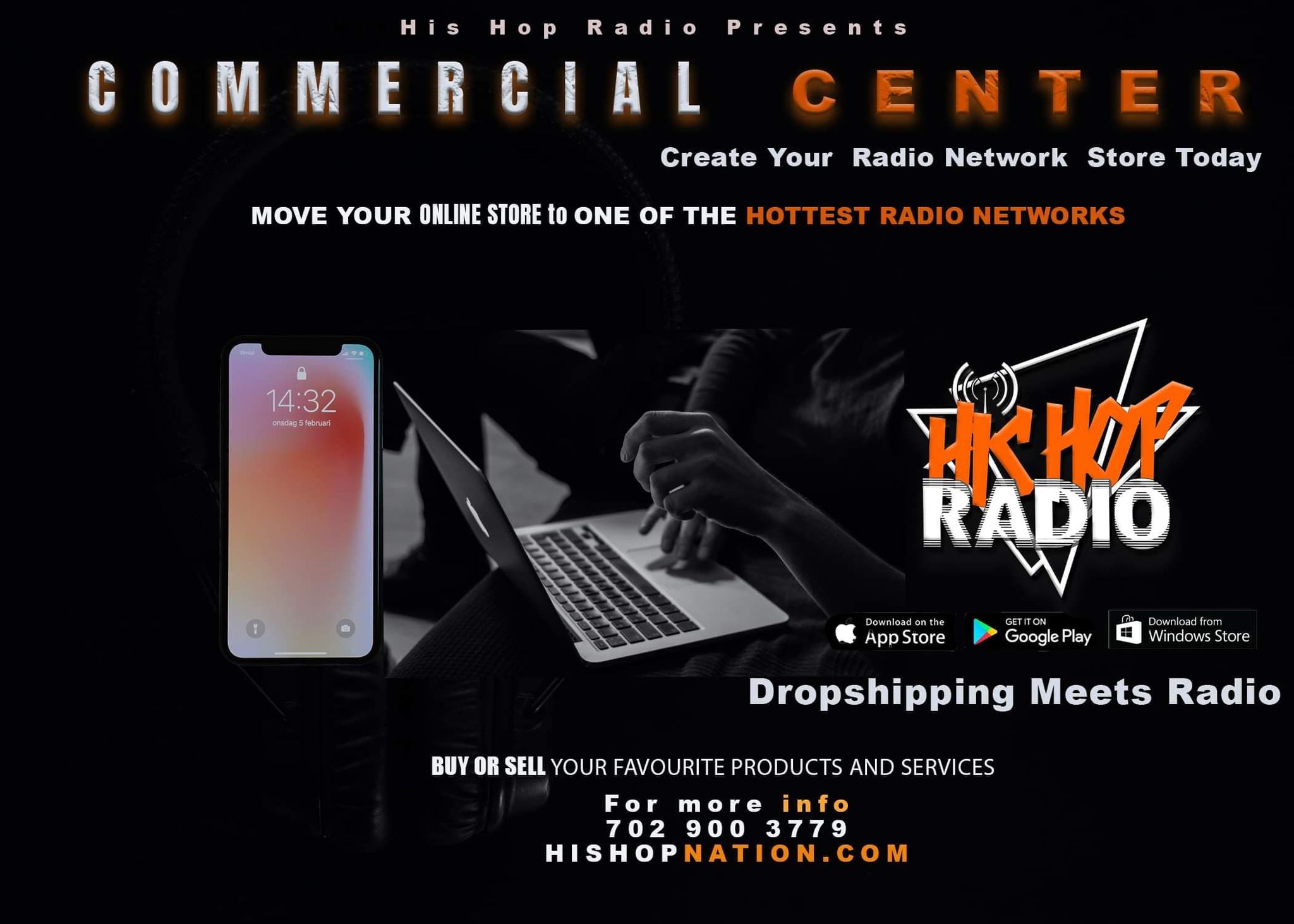 Attention, business owners, e-commerce sellers, realtors, and professionals! Are you ready to take your advertising game to the next level? Look no further than the Commercial Center on His Hop Radio Network App. Get ready to revolutionize the way you connect with your audience while immersing them in the hottest Christian Hip Hop (CHH) beats!
🎧 Tune in to Your Favorite Radio Stations:
His Hop Radio Network App is home to one of the most sizzling CHH radio networks available. With a vast array of curated playlists and live radio stations, we attract a diverse and passionate listener base. Your target audience is already here, eagerly awaiting your message.
💼 Unlock Simultaneous Listening and Shopping:
Say goodbye to traditional advertising limitations! The Commercial Center allows listeners to enjoy their favorite radio stations while seamlessly browsing, buying, and selling. Showcase your products, services, or listings directly to an engaged audience, capturing their attention when they are most receptive.
🌟 Harness the Power of CHH Community:
By advertising on His Hop Radio's Commercial Center, you become part of a thriving and enthusiastic community. Our listeners share a passion for CHH music and are eager to support businesses and professionals who align with their values. Forge meaningful connections and build brand loyalty among an influential audience.
🚀 Elevate Your Brand's Visibility:
In a crowded marketplace, standing out is essential. With the Commercial Center, your brand gains a competitive edge by associating with our dynamic and influential network. Captivate the hearts and minds of your target market, positioning your business as an authority within the CHH community.
📣 Tailored Advertising Opportunities:
At His Hop Radio, we understand that one size doesn't fit all. Our Commercial Center offers diverse advertising opportunities to suit your unique needs. From audio ads and sponsorships to customized promotional campaigns, our dedicated team will work closely with you to create compelling, targeted advertisements that resonate with our listeners.
🌍 Reach a Global Audience:
The Commercial Center on His Hop Radio Network App allows you to connect with CHH enthusiasts worldwide. Expand your reach, establish an international presence, and tap into new markets. Our platform breaks down geographical barriers, offering unparalleled access to a diverse global audience.
📈 Boost Your Business's Growth:
Don't miss out on the chance to maximize your brand exposure and connect with a passionate audience. Join the Commercial Center on His Hop Radio Network App today and elevate your business to new heights of success.
📲 Download the His Hop Radio Network App and discover the limitless potential of the Commercial Center. Experience the perfect blend of entertainment and commerce as you connect with your audience and make sales in real-time while they groove to the hottest CHH tunes.
🔗 Visit our website or contact us at [Admin@hishopnation.com] to explore the exceptional advertising opportunities available through the Commercial Center. Don't wait – step into the spotlight and let your brand shine on the airwaves today! 🎶