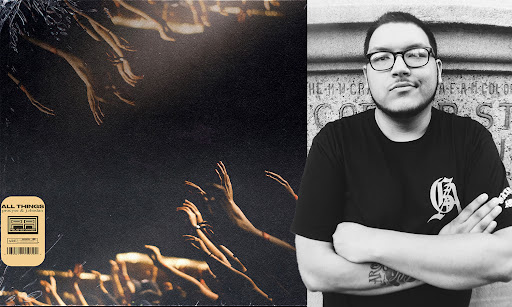 Colorado/Pennsylvania - "And we know that all things work together for good to them that love God, to them who are the called according to his purpose." [Romans 8:28]
It can be difficult to clearly see the higher purpose in less-than-ideal times. It can be a challenge to look past the opposition directly in front of us in order to remain focused on the joy that beckons us. Even in these moments, it is well. Not for our sake, but for the sake of the one who made it all possible. And it is He who deserves our adoration.
Procyse and J. Rhodan deliver an album that is a reminder that everything works together for God's glory, the good and the bad of life.
All Things hits digital streaming platforms on April 14, 2023.
"J. Rhodan and I teamed together to create a piece of art that we felt shared both of our hearts in the tragedies and the triumphs of life," explains Procyse. "In the end, everything in our lives can be used to point back to God. This project is a reflection of that."
Featuring production by J. Rhodan and lyrics from Procyse, the album includes notable contributions from the indie Christian rap community as well. Featured artists on the project are Zae Ortiz, iNTELLECT, Jonathan Fitzsimmons, and TC.
All Things included the acclaimed single "Praise" released earlier this year.
Connect with Procyse: Instagram | Twitter
Project Details
Title: All Things
Artists: Procyse, J. Rhodan
Release Date: April 14, 2023
Label: Polished Arrow
Lyrics: Procyse
Production: J. Rhodan
Engineering: iNTELLECT
Features: iNTELLECT, Jonathan Fitzsimmons, TC, Zae Ortiz
###
About Procyse
Denver artist Procyse has always been inspired by the need to convey truth via music. Procyse boldly combines his heart for the Gospel with his music to spread hope among the hopeless through a gritty, boom-bap sound.