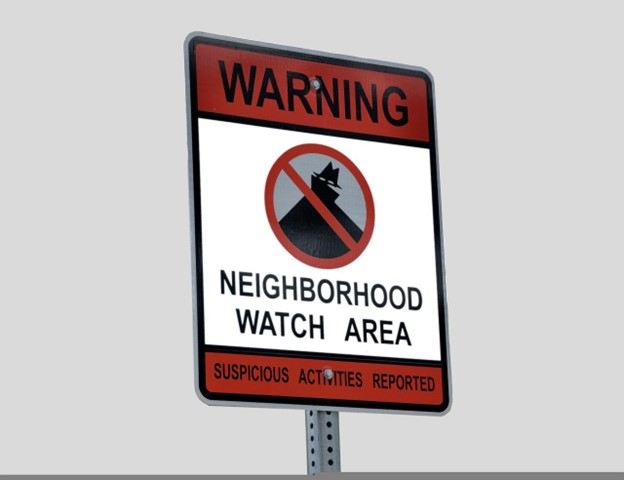 Image via Pixabay
Many societal issues can seem too big to tackle for one person or a group of people. But finding ways to effect change on a smaller scale is a great place to begin making an impact. Changing the world can start at home in your community, and His Hop Nation has some suggestions and resources to help you take action.
Join Neighborhood Watch
Neighborhood Watch is a well-known crime deterrent program that aims to deter criminal activity in residential areas. Communities can establish their own neighborhood security programs and guidelines for addressing crime. By looking out for suspicious behavior in your area, you can help protect both people and property.
There are also many alternatives to the Neighborhood Watch program, and residents can join local groups to keep neighbors apprised of what's going on in the area. For example, Nextdoor lets members share safety information and help build a more connected community.
Participate in Civic Engagement
Civic engagement means addressing public issues to improve society. Activities like voting and joining groups that help canvass neighborhoods to encourage voters are examples of civic engagement in politics.
Whatever your political beliefs, calling and writing to your local and state representatives is one way to make an impact. You can also help raise awareness for political issues by using social media or joining events and demonstrations.
Start Saving the Planet
Environmental activism is another worthwhile cause that can start small and local. From raising awareness to conserving resources at home, you can change your own habits and those of others.
As the National Ocean Service elaborates, simple choices like biking more (instead of driving), recycling plastic and paper at home, and using nontoxic home products help create a healthier planet. 
There are also financial benefits to some environmentally friendly changes. For example, actions like reducing water consumption at home can even earn you money back on your utility bill.
Help the Homeless
Homelessness is one of the biggest issues in the US today, but it can be hard to know how to help. Depending on the services in your area, there may be a greater or lesser need for on-the-ground activism. Ripple Kindness recommends starting with a positive attitude but also offering practical support. 
Providing food to homeless individuals, donating shelf-stable goods to food banks, and volunteering at shelters or soup kitchens are all great ways to get started.
Help Out in National Parks
Protecting national parks helps keep them beautiful and supports conservation efforts that keep entire ecosystems healthy, including those outside of national park property. 
Visiting national parks (and buying merchandise from them) is one way to enjoy nature while supporting a good cause. Volunteers can also help keep parks clean and operational.
Set Up a Nonprofit
If a lack of local programs has you stumped when it comes to taking action, consider creating a nonprofit in your area. You might create a nonprofit to address a specific cause or to serve as a fundraising body for various causes.

Creating a nonprofit corporation requires you to develop bylaws that outline your organization and its goals and actions. Getting established as a nonprofit means you can apply for grants and public funding to support initiatives of your choice.

Next, you'll need to advertise. In addition to spreading the word about your new nonprofit via social media channels, you should supplement this with flyers that you can hang up in areas that are more likely to have people with shared interests. If you aren't sure where to start, there are plenty of free templates you can use to design your first flyer; click here for more info.

No matter what cause inspires you, there's a program to get involved in or an action you can take. Whether you're joining your neighborhood watch or starting a nonprofit, these actions can add up to a big difference in your community and beyond, as you inspire others and champion important causes.