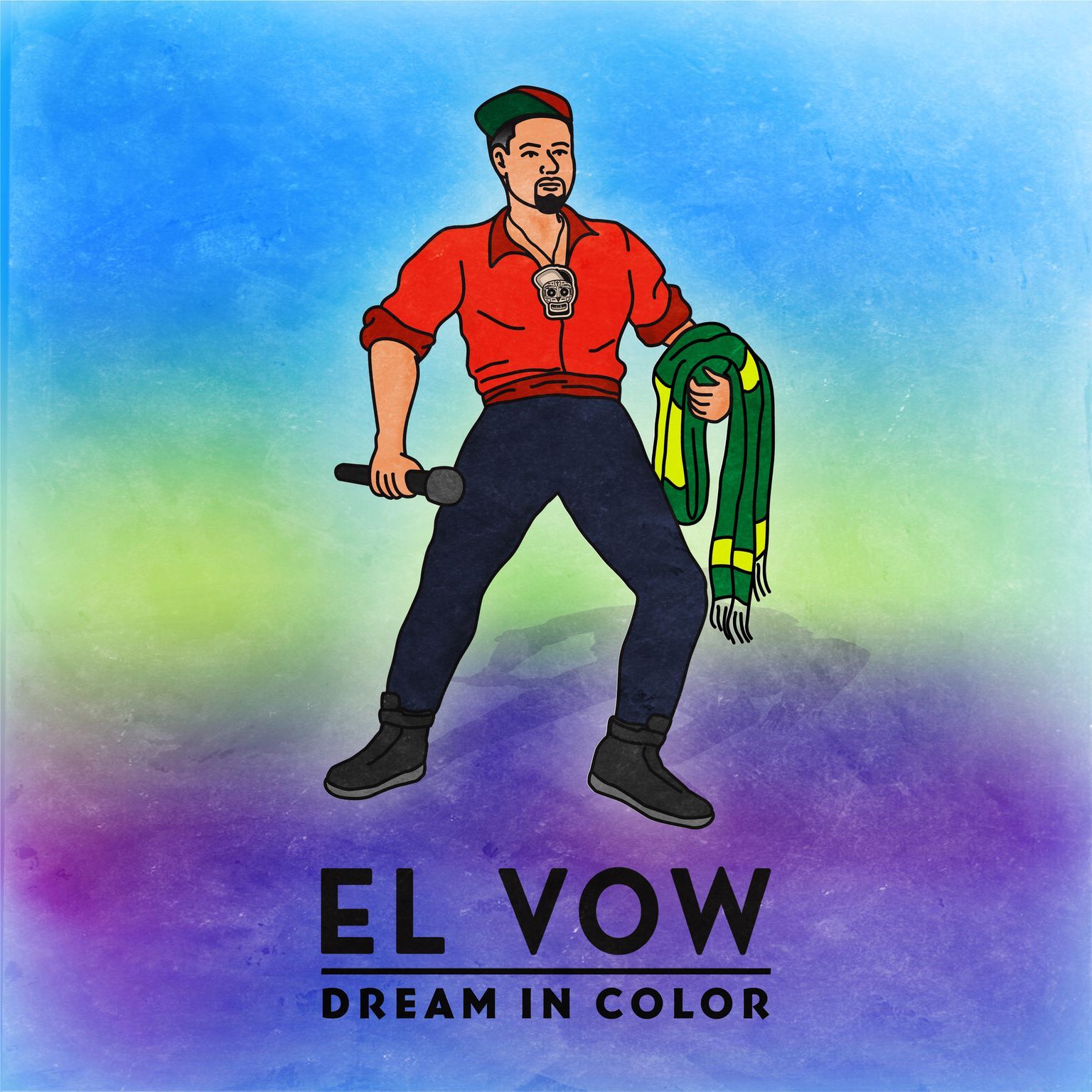 Houston, TX - Formally known as DJ Vow, El Vow has sharpened his craft alongside many of the top names in Christian Hip Hop. From performing as a solo artist to touring with the likes of Social Club Misfits, Lecrae, KB, Derek Minor, and Tedashii as a "floating" DJ, El Vow makes any event an unforgettable experience.  
Choosing not to limit his creativity to only DJ performances, El Vow released his new EP, 'Dream In Color', on October 2, 2020. The project showcases his well-rounded abilities as a performer and artist. 
The seven-song EP includes collaborations with OnBeatMusic, Tee-Wyla, Drew Weeks, and more. In the CHH space, 'Dream In Color' stands out as a unique sonic experience. It is not your run-of-the-mill CHH project that listeners have become accustomed to. 
As El Vow explains, "This is authentically me. It's Vato Hip Hop that honors God. It's the start of a new season where I'm creating my own music." 
'Dream In Color' is available across digital retailers now. Stream or Purchase here.      
Support El Vow: Instagram | Twitter | Facebook | Website 
EP Details 
Title: Dream In Color 
Artist: El Vow 
Release Date: October 2, 2020  
Features: OnBeatMusic, Tee-Wyla, JPaulsings, Drew Weeks, Ray Smith, Marion Robinson, DeAndre, TrilLoz, B. Trill 
### 
About El Vow 
To date, El Vow has been featured in several national tours along with many of today's top artists such as Social Club Misfits, Tedashii, Derek Minor, KB, and Grammy award-wining artist Lecrae. The resume doesn't stop there; in fact, El Vow travels extensively as a solo artist, stretching performances as far as Mexico City and New England. It's the solo performances that have driven El Vow to continue to raise the bar and utilize other gifts that have been otherwise hidden from the public.