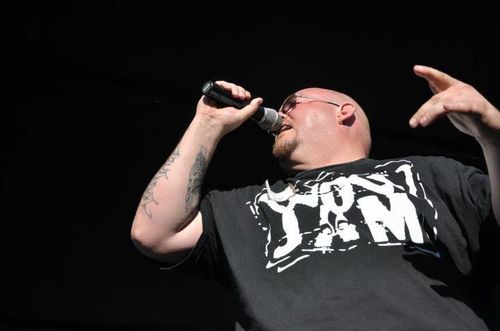 Craig Maher, also known as Fewface,
is a Christian rapper, songwriter, husband, father, etc. out of Los Angeles, Ca. He is currently signed to Prophecy Records and will be dropping a new album early 2015.
Fewface started rapping in the late 90's and has worked his way through the underground rap scene, the battle scene, and had opened up for or worked with mainstream artists including; Kurupt, Roscoe, Layzie Bone, Glasses Malone, Mack 10, Nipsey Hussle, Suga Free, Baby Bash, Krayzie Bone, Mann, and more.
In 2011, Fewface rededicated his life to Christ and began creating music to reach today's youth. Aside from creating music, Fewface is adamant about practicing what he preaches by getting involved in outreaches, a coffee house ministry, and the youth ministry at his church. His motto is "Out here tryin' ta live this"