DJ Mr. E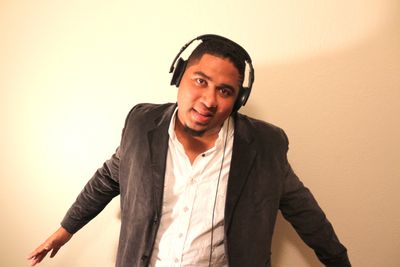 an American-born, Colombian-raised musician, is a Gospel/inspirational rap artist and party DJ.
After moving back to the U.S. in 2002, Mr. E began fusing rap with a Spanish-English reggae switch-off in hopes of sharing the Gospel to a young multi-cultural audience of African-Americans, Latinos and West Indians all living in the community of South Florida.
His blend of rap and island sensations caught on quickly and granted him favor with some of Florida's top promoters such as OVL Talent and Soul Movement Crew Promotions.
In 2006, he released his debut album, "Rise Up", comprising tracks like the title cut, "Get Yo Praise On" and "Unico Amigo" – which served as a tribute to his former group BAPTIST BOYZ back on San Andres Island, Colombia. Holding true to his message on humility, "Rise Up" spoke out against money, sex and power and how it shouldn't be the standard by which we measure success.
Since then, he has released a sophomore album called IN THE MIX, produced the Hype Session Mix Tape Vol.1, Vol.2 & Vol.3, launched a mobile Christian Night Club in South Florida and he co-founded an International Campaign for Positive Music called Music Rocks Ya Soul.
His music has afforded him the opportunity to travel all over the United States, Antigua, Bahamas and even return home to his native Colombia.
He has had the privilege of performing on the same stage with international artists such as Da Truth, Lecrae, Papa San, Sherwin Gardner, Tunday, Canton Jones and Victizzle; as well as top South Florida artists like Dre Marshall, Rey King, Breyan Isaac, Rhema Soul and DNA Music Boyz fka KING.