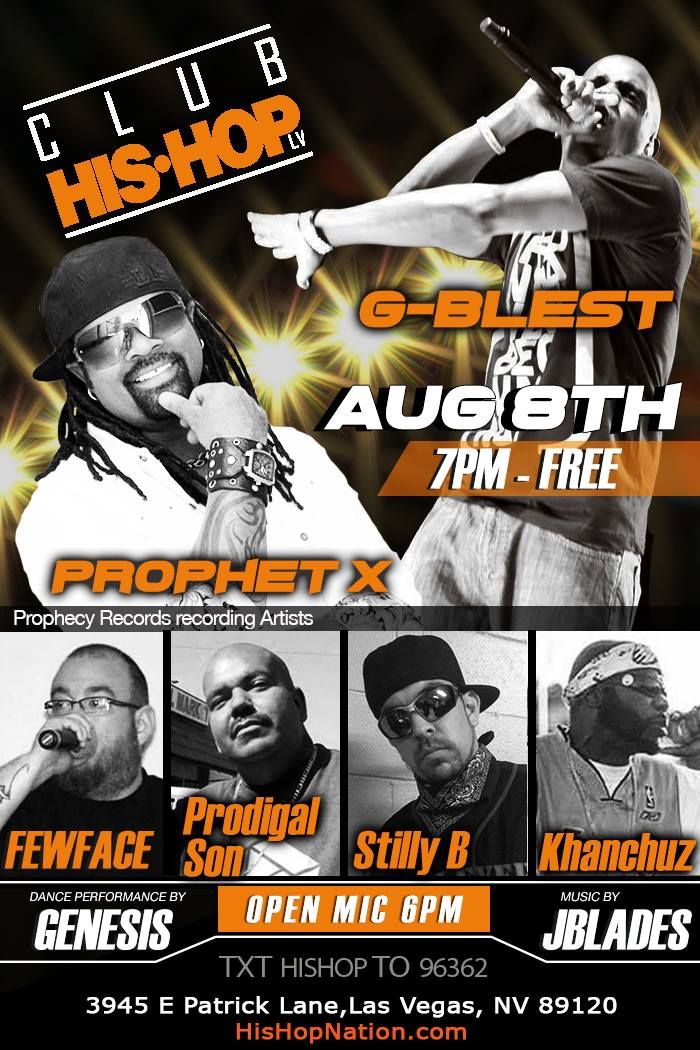 What would you do if a friend or loved one was in trouble? Would you ignore them or try to help them? 
Many of us would  try to help even if it would put us in harm's way.  We would rescue a child from a burning building, or look for someone who is missing.
Jesus said if one sheep was lost he would leave the 99 to go find it. That's what Club His Hop is all about. We are a rescue mission out to win this lost generation.
I  know that time is short . Are show is not about getting rich , Getting famous, or  who is the most popular or  talented artist.
That is why our shows are free to the public. We are an  outreach. We are all about reaching the lost. We know that  if we put God first everything else will fall into  place.
If you would like to get involved  contact me 702-900-3779  and I will find a place for you.
 Thanks  to all the artist coming out on the 8th may God Bless you all and let's take over this thing !!!!
I will see you  on August 8th Who's Hop ?
LUKE 15:4 "Suppose one of you has a hundred sheep and loses one of them. Doesn't he leave the ninety-nine in the open country and go after the lost sheep until he finds it?