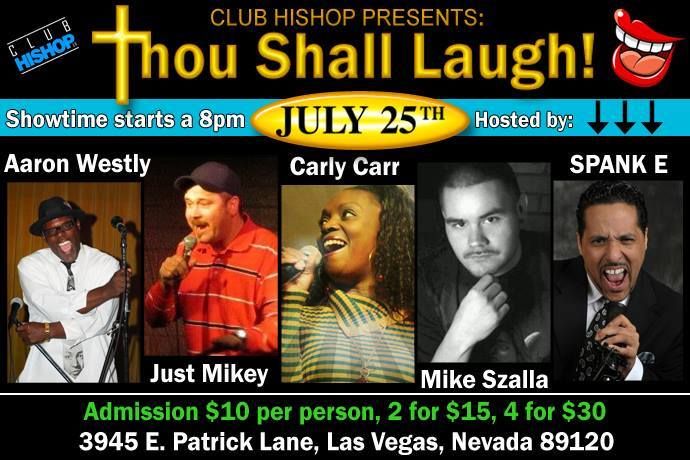 SUMTHIN' FOR THE GROWN CHURCH FOLKS!
COME OUT AND HEAR THE FUNNIEST CHRISTIAN COMEDIANS FROM L.A. AND LAS VEGAS!
FEATURED COMICS HAVE APPEARED on BET, HBO,
COMEDY CENTRAL, ON "MARTIN LAWRENCE'S 1ST
AMENDMENDMENT STAND UP" on STARZ, IN FILMS
AND ON NATIONAL TOURS! THIS ISN'T ANOTHER
"OPEN-MIC"....THIS IS A SHOW! FOR CLEAN LAUGHS
JOIN US EVERY 4TH FRIDAY OF THE MONTH!