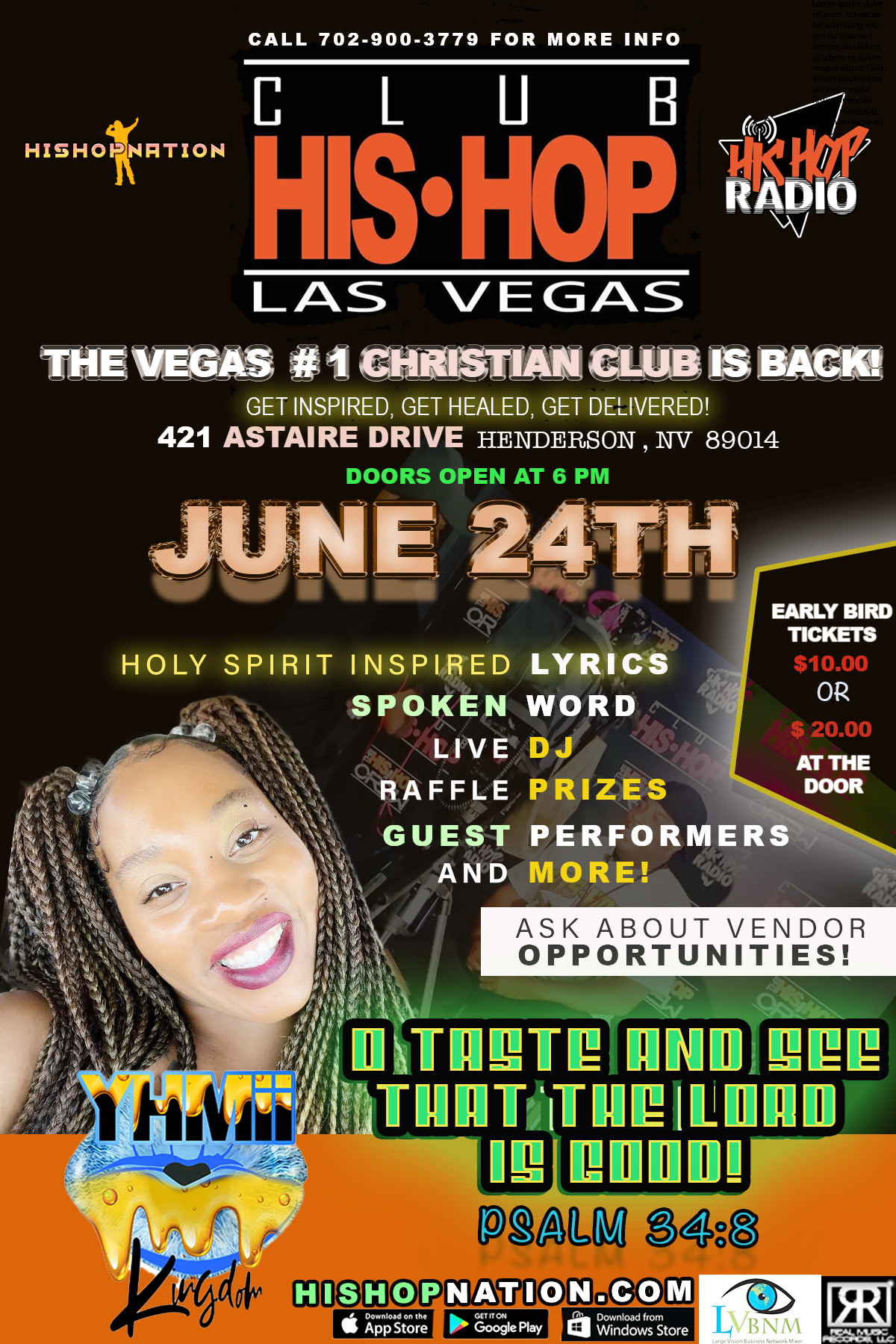 Introduction:
The gospel rap scene has witnessed a powerful surge of talented artists in recent years, and among them stands the remarkable female artist, YHmii Kingdom. Combining her passion for hip-hop with an unwavering faith, YHmii Kingdom has become a beacon of inspiration and empowerment for women around the world. On June 24th, Club His Hop Las Vegas will play host to her unforgettable performance, where she will minister to the crowd with her unique blend of gospel rap.
Breaking Boundaries:
YHmii Kingdom, has shattered stereotypes and broken barriers in the traditionally male-dominated world of rap. With her fearless approach and fierce talent, she has carved out a space for herself, empowering women to express their faith and stories through the medium of rap. YHmii Kingdom's journey is a testament to the power of resilience and determination, inspiring aspiring female artists to embrace their voices and embrace their purpose.
The Message of Empowerment:
YHmii Kingdom's music not only uplifts spirits but also serves as a platform for empowering women. Her lyrics touch on themes of strength, self-worth, and the beauty of embracing one's true identity. Through her art, YHmii Kingdom encourages women to rise above societal expectations, break free from limitations, and pursue their dreams with unwavering faith.
YHmii Kingdom's music is a reflection of her personal experiences and struggles, allowing her listeners to connect with her on a profound level. By sharing her own journey, she offers a message of hope and resilience, reminding women that they have the power to overcome obstacles and make a difference in the world.
An Unforgettable Evening: 
Club His Hop Las Vegas is known for providing a platform for artists who use their music to inspire and uplift. The upcoming performance by YHmii Kingdom on June 24th promises to be a transformative experience for all attendees. Her dynamic stage presence, soul-stirring lyrics, and infectious energy will create an atmosphere of celebration and empowerment.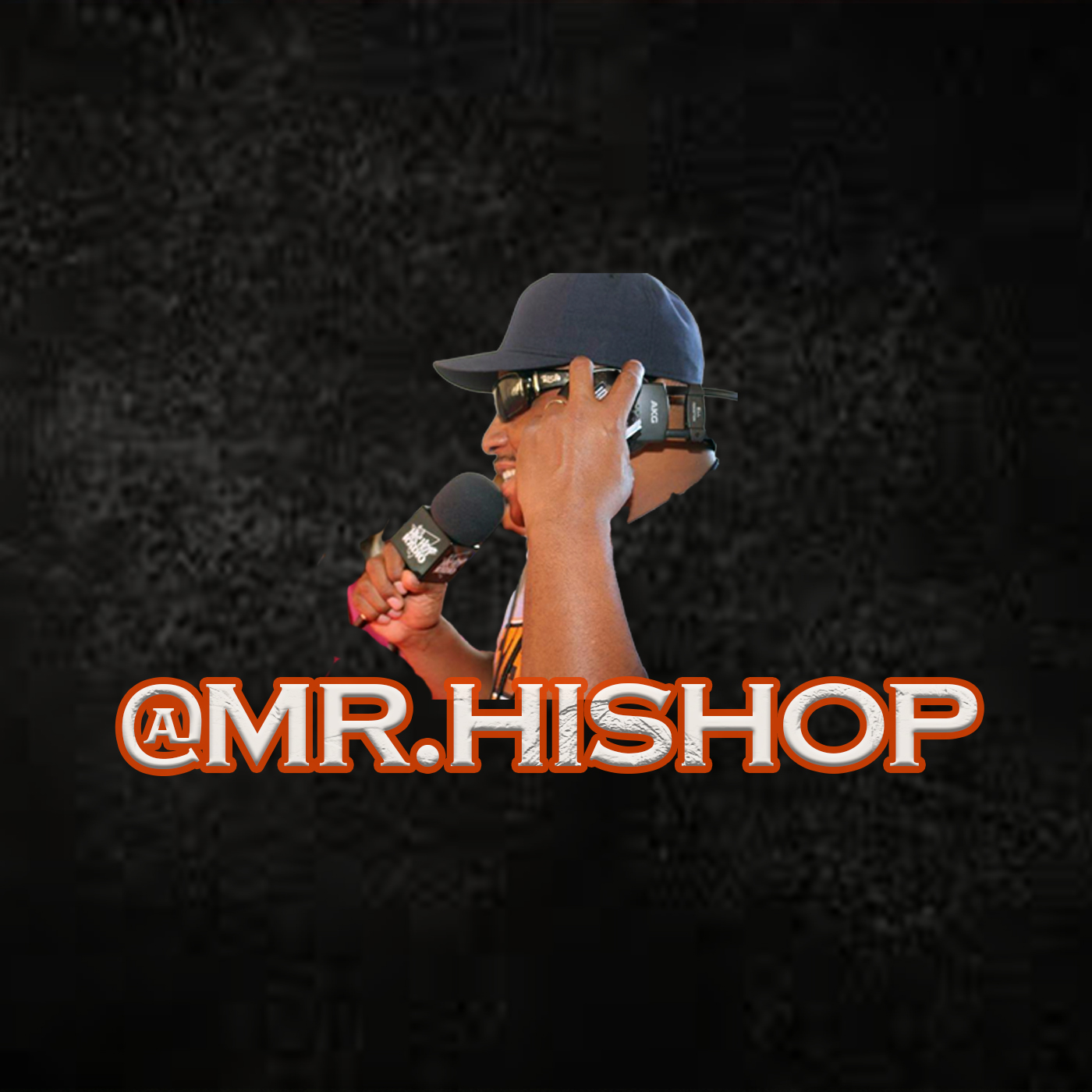 This event is not just about music; it's about embracing the strength and power within each individual. YHmii Kingdom's performance at Club His Hop will unite women from all walks of life, fostering a sense of sisterhood and reminding them of their inherent worth and purpose.
Conclusion:
YHmii Kingdom's upcoming performance at Club His Hop Las Vegas on June 24th is an opportunity to witness the transformative power of gospel rap and celebrate the empowerment of women in the music industry. Her unique blend of faith, rap, and personal storytelling has touched the lives of many, inspiring them to embrace their true selves and walk confidently in their purpose.
As YHmii Kingdom takes the stage, prepare to be moved by her powerful message of empowerment, resilience, and unwavering faith. Let her music ignite a fire within you, reminding you of the strength you possess and the impact you can make in the world.
Don't miss out on this remarkable evening as YHmii Kingdom embraces her calling to minister through her incredible talent and shares her gift of empowerment at Club His Hop Las Vegas on June 24th.