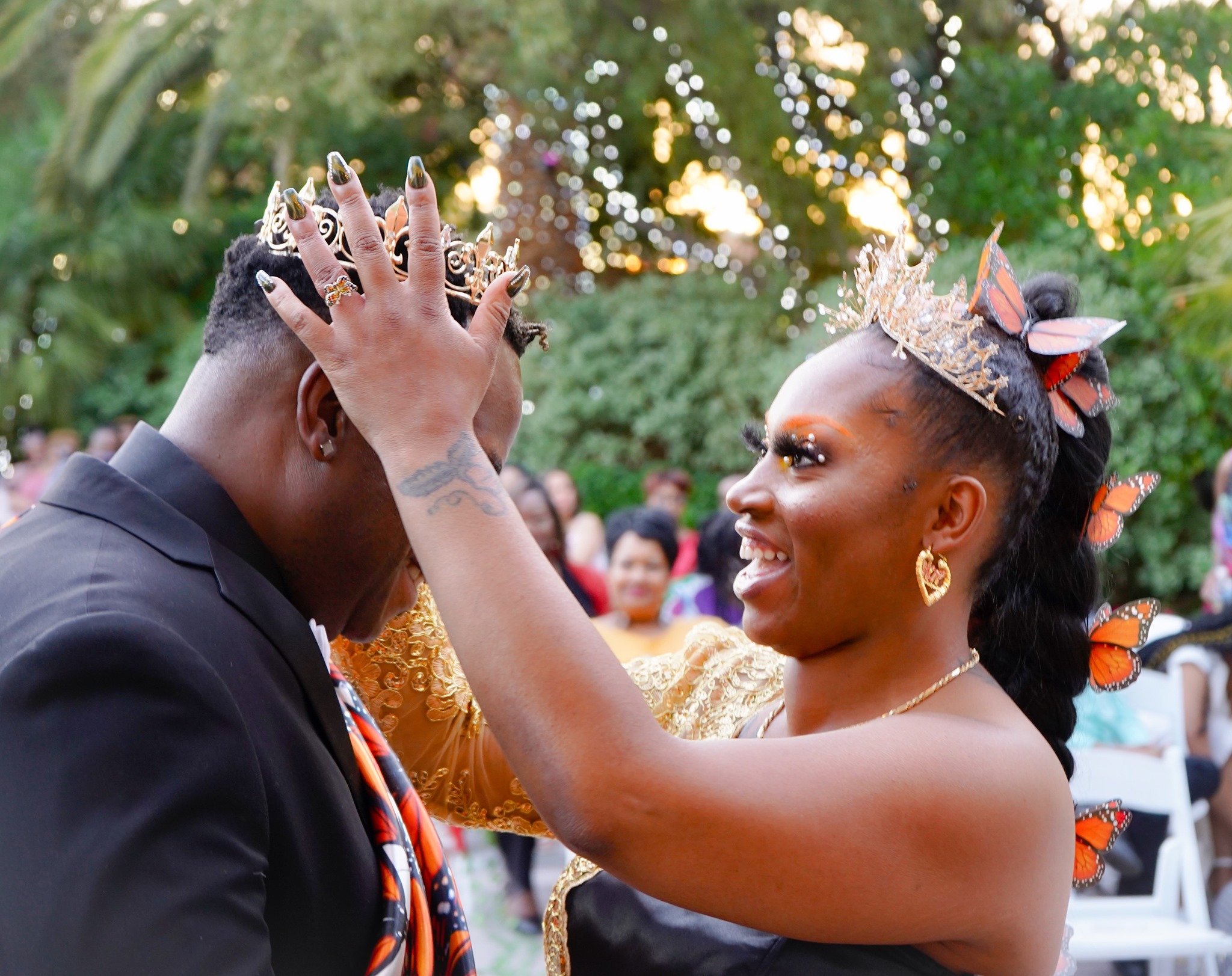 My, love! 
I can hardly believe that two years have passed since we vowed to spend our lives together, but my heart is overflowing with joy as I reflect on the beautiful journey we've shared so far. Today, I want to take a moment to express my deepest gratitude and love for you.
Since the day we exchanged our vows, you have been my source of strength, inspiration, and unwavering support. Every day spent by your side has been a testament to the power of love and companionship. Our journey has been filled with countless moments of laughter, shared dreams, and even a few challenges that we've overcome together. Through it all, you have been my rock, and for that, I am eternally grateful.
Your love has transformed my life in ways I never thought possible. You have taught me the true meaning of unconditional love, and your unwavering belief and trust in GOD have pushed me to become a better person. Your gentle touch and warm embrace have the power to calm any storm that brews within my heart.
Together, we have created a world built on trust, respect, and open communication. Our shared values and dreams have guided us through life's twists and turns, and I am constantly amazed at the strength of our bond. Our love story is a testament to the beauty of Christ and the Church, and I am honored to walk this path with you.
As I reflect on the past two years, I am reminded of the precious memories we've woven together. From our adventurous travels ( no more roller coasters or bugs in Florida… inside joke lol)  to the quiet nights spent cuddled up on the couch, each moment with you has been a cherished treasure. Whether we are exploring new places or simply enjoying the comfort of home, it is the warmth of your presence that makes every experience unforgettable.
On this special day, I want to renew my commitment to you. I promise to love you fiercely, to be your biggest supporter, and to always stand by your side through the highs and lows. I promise to cherish our connection and nurture our relationship with care and devotion. You are the love of my life, and I am grateful beyond words for the love we share.
Happy anniversary, my love! Here's to the beautiful memories we've created and to the countless adventures that await us in the future. I am excited to continue this incredible journey with you, hand in hand, forever and always.
Yours forever, DAY!!