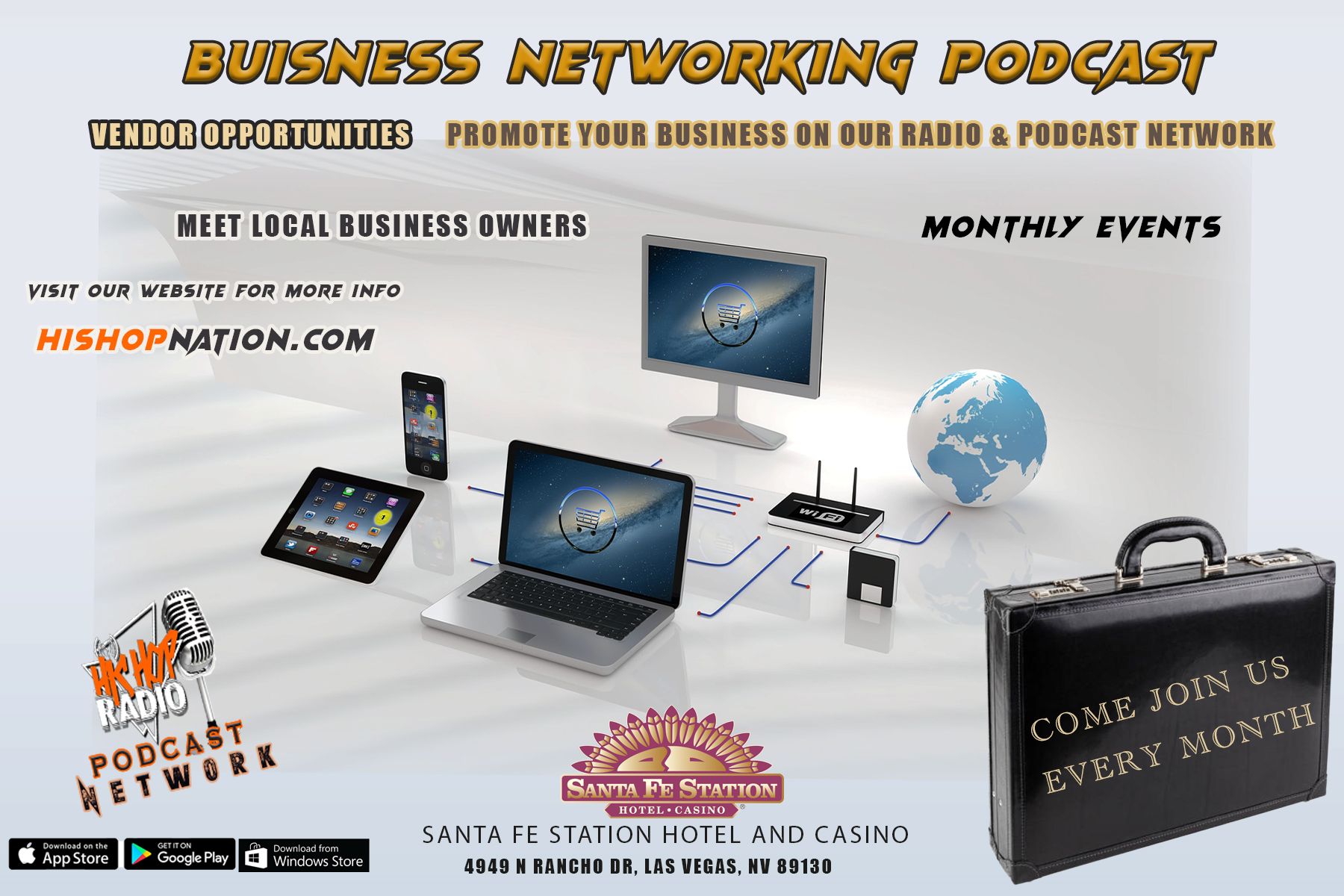 Hey what's going on  HIS HOP  RADIO  we are out in the community we're mobile tonight we're back here at the business mixers the  LVBNM !
Shout out to Paula and  Sylvester for doing this on a monthly basis we are so blessed to be able to talk to so many business owners and so many professionals.
They get a chance to get on here and share their information & share what they got going, and right now we have our first person tonight.
His name is Robert and he does something in the way of web design. I really like what he was explaining to us and he's gonna tell us about his company and hopefully, you guys will be able to get a lot out of it so Robert how are you doing tonight? 
 First I want to ask you what you think about this event is this your first time here? 
This is my first time here since everything kind of went crazy with covid, I used to come to this event before I'm actually quite pleased and happy with the number of people that are here, I think it's great. Okay, that's awesome okay let's dive right into it. you do web design tell us about that.
Well, we do sell web design but we created a web platform where we made it easy for people to design their own Pages.  Either from a template or from scratch it's all drag and drops but what's really powerful is we've also taken all of the features that businesses need from email marketing to automated funnels,SEO, analytics,
We pulled it all into one place which is the back end of the website so instead of having a website and needing an email provider and all these other things and paying money for and copying and pasting back and forth, we've done it all in one place so you can use your content and save money all at the same time.
Man I love it I love it, I'm actually interested in that myself. I have a website that I use for my non-profit organization. For some reason, my email campaign on my site is not functioning and that's very frustrating. 
first, can I talk about what you just said, that's one reason why we integrated everything. i
Because it is easy to use and if somebody comes to your website they will automatically trigger an email. you don't even have to be there you can control the whole journey. If If you're interested our website is red
Onyx r-e-d-o-n-x.com
check us out you can also contact us from the website and 
I'll answer whatever questions.