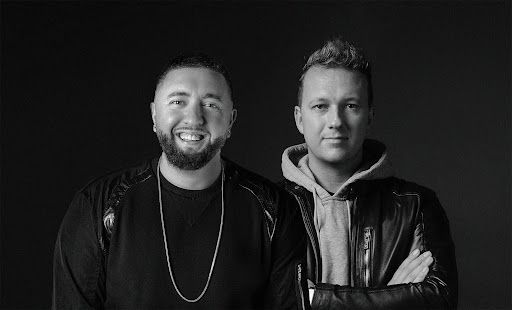 Cleveland, OH - For the past 2000 years, people have wondered and debated about the identity of the one known as Jesus. Martyrs have willing given up their lives for His sake while others have declared war in His name. He has been called the Savior, a prophet, "a really good guy", and a fictional character. For many, the truth that they have discovered is that this Jesus is The Same Jesus "who carried our shame, who rose from the grave", and "He is making us new." 
JIMMY ROCK and Reyer collaborate on their version of the Matt Redman penned The Same Jesus. The record blends an unique pairing of worship with EDM production to create a sound that is radio ready to capture the hearts of listeners worldwide. 
.  
Releasing on Monday, August 29, 2022, The Same Jesus features Oleven and marks the third release between JIMMY ROCK and Reyer since 2021. The duo's prior releases include "Great Are You Lord (featuring Alaina Cross" and 2022's remix of "Won't Stop (featuring Steven Malcolm & Fern of Social Club Misfits)".  
Having already hit airwaves across the globe, The Same Jesus is expected to close out the year as JIMMY ROCK and Reyer's biggest collaboration yet. 
Connect with JIMMY ROCK: Facebook | Twitter | Instagram | YouTube | LinkTree 
Connect with Reyer: Website | Facebook | Instagram | Twitter | YouTube 
Record Details 
Title: The Same Jesus 
Artists: JIMMY ROCK, Reyer 
Release Date: August 29, 2022 
Features: Oleven  
Production: JIMMY ROCK, Reyer 
Written: Matt Redman, Jacob Sooter, Joshua Silverberg 
### 
About JIMMY ROCK 
James Larrick, known professionally as JIMMY ROCK, is an American DJ, electronic producer, and songwriter. Based outside of Cleveland, Ohio - Jimmy has performed at a variety of events nationwide including the NBA All-Star Weekend (Cleveland 2022), and at both public & private events featuring Machine Gun Kelly, Shaquille O'Neal, Megan Fox, Guy Fieri, Martha Stewart, Baker Mayfield, The Cleveland Browns, and Prime Minister Justin Trudeau. JIMMY ROCK signed with Good City Music (Fort Lauderdale, FL) in February 2021 as a music producer and songwriter. Since his debut, JIMMY is a Cleveland Music Awards nominee for "Best DJ" and has opened for worldwide acts such as John Legend, Bebe Rexha, Kings of Leon, Lecrae, NF, Styles & Complete, Skillet, Andy Mineo, For King & Country, KB and Social Club Misfits. 
About Reyer 
Reyer is a versatile worship leader, writer, producer, arranger and DJ. In recent years the Dutchman has seen a steady increase in public awareness across the globe. Reyer has made a worldwide impact on his re-imaginations of hit worship songs such as "Oceans", "Ever Be", and "God's Great Dance Floor." Moving forward the future is bright for Reyer and his fans alike with new music on the way and more collaborations on the horizon.