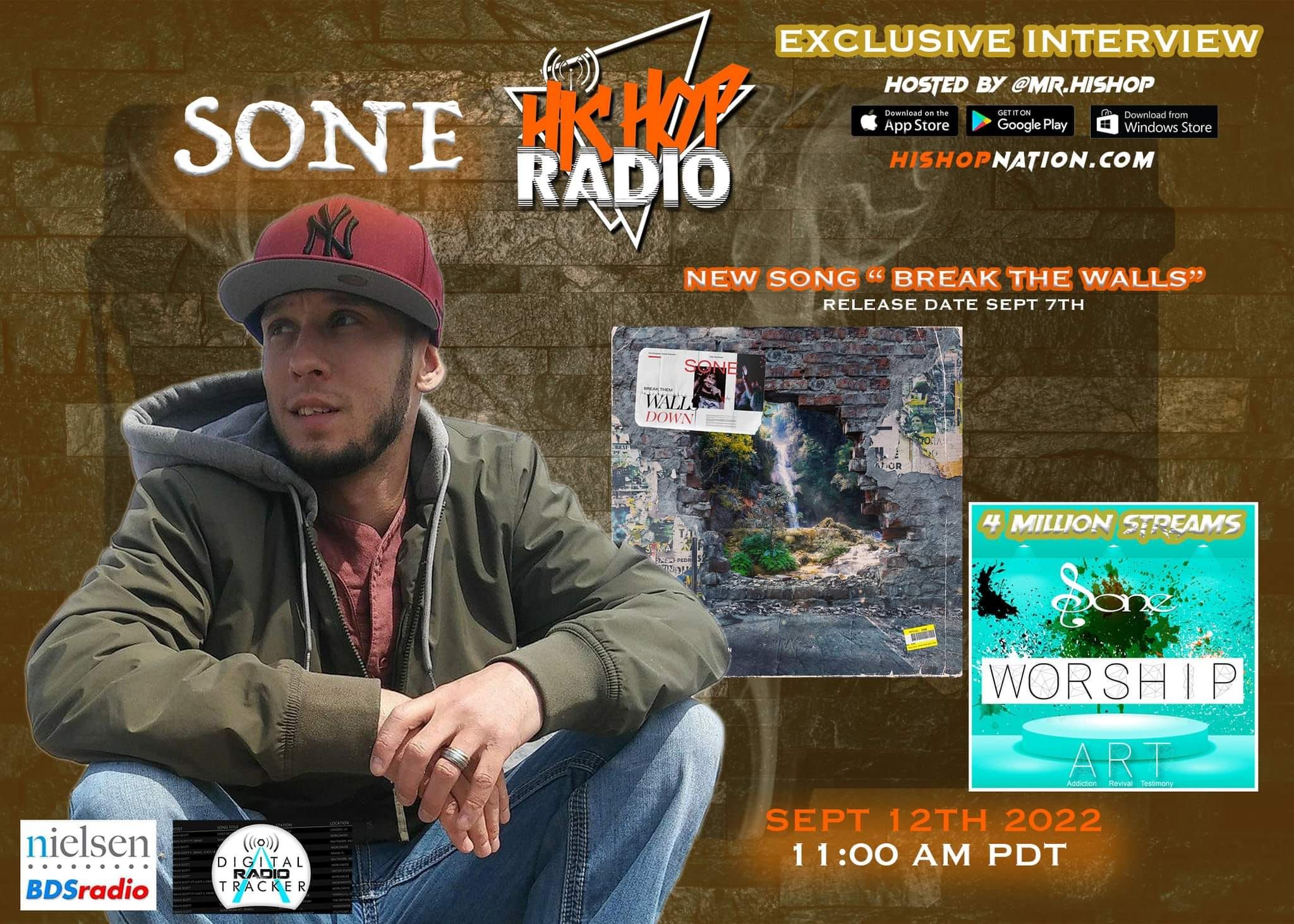 Host " We are a 501c3 non-profit organization so 
that means if you were to sow into the 
ministry financially you can write that 
off on your taxes.
We appreciate  
the support, we are looking to open up a new  
headquarters we need a new building a 
new venue and every little bit  helps.
Also if you shop on amazon 
if you go through our link we will get 
a donation straight from amazon doesn't 
cost you a thing. 
Let's welcome our brother Sone to 
the midday podcast right here on HIS HOP
RADIO what's up brother"?
Sone " Glad to be back on an 
interview my heart was  to just start making music 
for the Lord and I released worship.
It's was crazy 
because for the whole time i put out 
 three other albums illuminate & I put out um dirty laundry.
Worship has over four million streams 
It's cool to see a worship song where 
you're worshiping the king period.
It  blow up in another 
country, that's big for me.
I don't care 
about the numbers i just feel like 
four million people heard it and you 
know it's making an impact period. 
 If my music can make an impact I'm 
happy so it's a great feeling amen."